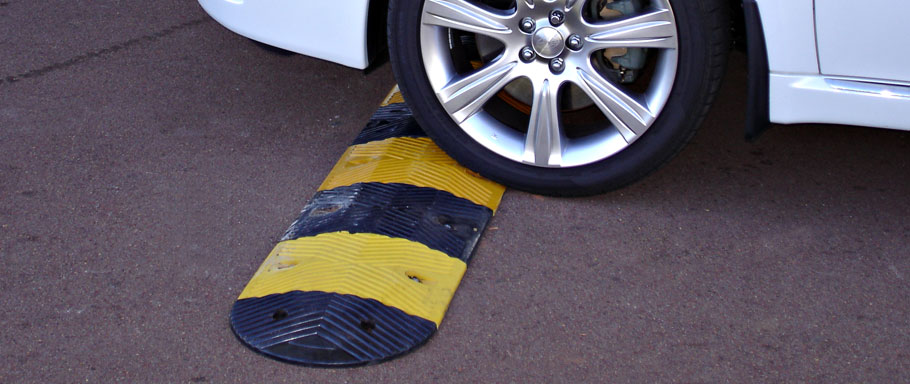 Speed Humps
CALM TRAFFIC WITH BOSS SPEED HUMPS IN PERTH
Many people seem to be in a hurry to travel from one place to another. Unfortunately, this means many drivers ignore speed limits and endanger those nearby.
If your carpark, commercial property or school has a traffic problem, turn to Boss Bollards for a solution. We offer a variety of speed humps for your needs.
PROTECT OTHERS Most drivers in Perth recognise that some zones require certain speed restrictions. For example, pedestrian zones give the right of way to pedestrians or bicyclists. If you need to slow down traffic, install speed humps to provide extra safety.
BROWSE OUR PRODUCTS
Choose a speed hump for your application by browsing our products below. Our speed humps come in yellow and black for instant visibility against the pavement. They're also strong enough to withstand heavy traffic. All products work well on either asphalt or concrete.
Rubber speed hump
Speed humps
Rubber speed hump
Plastic speed hump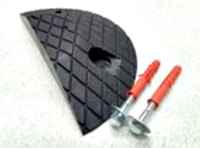 Rubber speed hump
RUBBER SPEED HUMPS Rubber speed humps available in Black & Yellow finish. Suitable for installation on to asphalt and concrete.
Meets Australian Standards AS-2890-1 2004.
MODEL

HEIGHT

WIDTH

LENGTH

WEIGHT

FIXING

BRSH-350
50mm
350mm
500mm
14.6kg/m
8 / m
MODEL END CAPS
BREC
Tapered
350mm
250mm
5.3kg
4
PLASTIC SPEED HUMPS Ideal for traffic calmer. Australian Standard AS2890-1 2004
MODEL

HEIGHT

WIDTH

LENGTH

WEIGHT

FIXING

BPSH-350
60mm
360mm
250mm
6.8kg/m
8 / m
MODEL END CAPS
BPEC
Tapered
360mm
180mm
1.6kg
4