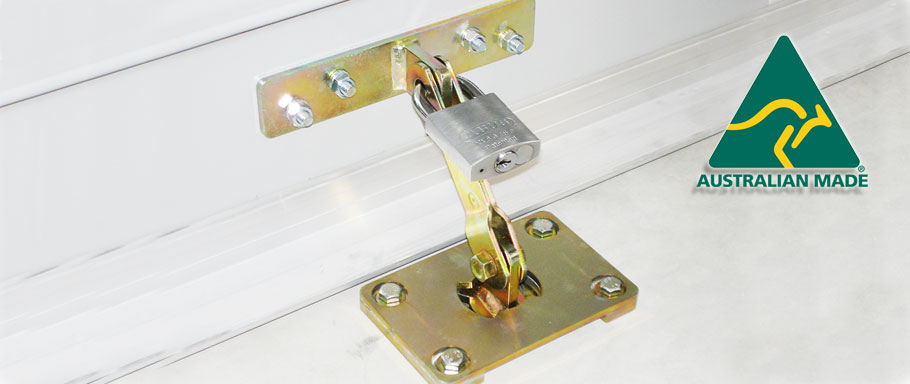 Rollerdoor Anchors
BOSS ROLLER DOOR ANCHOR PATENTED
Original Boss Roller Door Anchors are roller door locks installed in addition to existing roller door security and provide extra roller door protection. Installed on the inside of the door to avoid tampering and are suitable for commercial and domestic roller doors. Commercial quality, engineered to withstand heavy traffic.
OPTIONAL FEATURES
• Wall bracket for pivot bar
• Padlocks re-keyable
• Re-keying to match Bollards
• Switch covers for electric
• Roller Door
 Surface Mount Type or
Recess Model BRDA-01
Surface Mount Socket Screws
Model BRDA-02
Flush Mount Core Type
Model BRDA-03
External Hasp Type Model
BRDA-04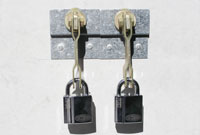 Wall Brackets BWB-S BWB-D
Single unit or double units
Switch Cover Model BSC-SC
for single conduet power supply.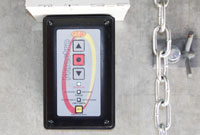 Switch Cover Model BSC-DC
for double conduet power supply
Switch Covers BSC-DC (left)
and BSC-SC